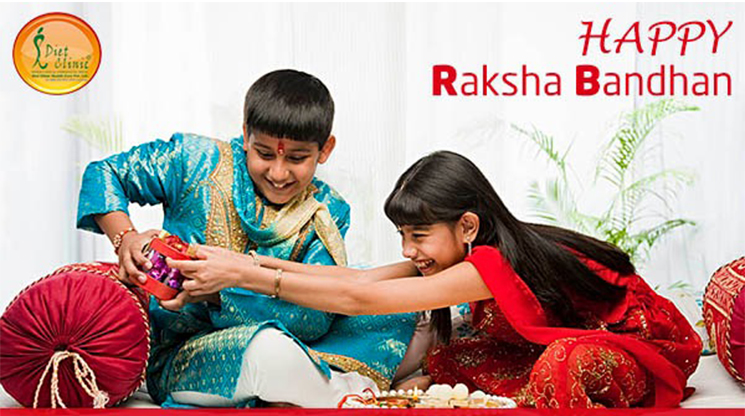 No other festivals in India are better in developing the bonding between brother and sister than rakhi. If you want to make this day special, add some really unique and delightful dishes in your menu. It will help you convey your respect and love properly. The sweets will represent good luck for your sibling. Dietician Sheela Seharawat says that besides enjoying the festival, you also have to be concerned about staying fit and healthy throughout the festival. Here are the unique dishes you can use.
Assorted chocolates:
If you want to see a broad smile in your sister's face, you can try this. This assortment of chocolates consists of delectable fruit fillings, creamy caramels. You also get dark chocolates, which are, healthy and free from harmful sugar and fat. You are getting a variety of options to choose from.
Coconut laddoos:
Coconut is widely regarded as one of the important ingredients for this festival. These are easy to prepare. Many diet clinics recommend this, as they are healthy too. You can get many nutrients from vitamins, healthy fats, and fibers. In these succulent white laddoos, you can feel the aroma of roasted coconut.
Pastries, cakes, and cupcakes:
Pastries and cakes can give you different flavor options. You7 can get different customized cakes and rakhi shaped cakes. You can use these cakes to prepare chocolate lava cupcake.
Motichoor laddoo:
Dietician Sheela Seharawat recommends you to have motichoor laddoo as one of your rakhi dishes. It is a really delicious and healthy dish. You can prepare it easily using fine boondi. You can add sugar syrup to improve the taste. Other ingredients that need to be added are sliced nuts and ghee.
Mohanthal:
The best ingredient for ending fast is gram flour or besan. That is the reason; you can find it in many Gujarati dishes. Mohanthal is regarded as one of the e3vergreen Gujarati dishes. It is actually gram flour fudge that is sweetened and added with nuts and saffron strands. It can provide you an ample amount of calories.
You should try all these recommended dishes in order to add extra flavor to the upcoming festival and cherish the affection that you have for your sibling.