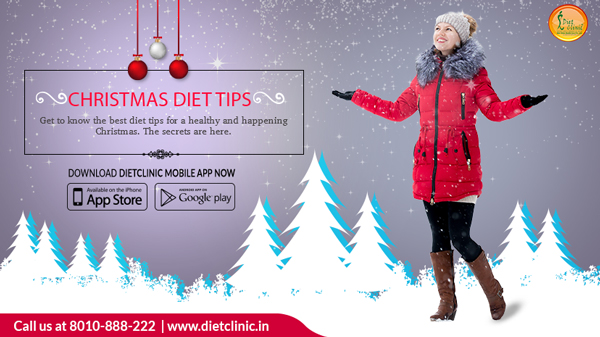 Get to know the best diet tips for a healthy and happening Christmas. The secrets are here.
Health is the biggest treasure to everybody. However, we tend to neglect it a lot, especially during the festive season. The Christmas Diet Plan is thus a vital part of maintaining your shape. Often, people forget about all the restrictions in the excitement of Christmas. As a result, instead of weight loss, they may put on more weight after breaking the routine.
Keeping in mind such possibilities, we bring here certain essential Christmas Diet Tips for a fabulous occasion ahead. Take a look at all the fantastic tips to prepare a marvelous diet chart. You can also consult an expert dietician for a confirmed plan.
Tips To Stay Fit
The most effective Christmas Diet Tips are here;-
Have everything, provided you stay within limits. Do not take an excess of both food and drinks. Maintaining a balance is the key factor to keep the progress in check.
Always list out the food that you must not miss during Christmas. As a result, you will end up following the Christmas diet plan. The delicious meals will certainly make your day, provided it does not harm your health.
Just move more when Christmas is coming near. It is the perfect time to play around with your kids. Of course, they will not let you stand still in one place. Such activities will work as a workout session only.
Make a good plan much before the festive season arrives. This helps you to cope up with the actual scenario. Don't you want to be a great figure and enjoy the fitness progress afterward? So, this plan is very crucial.
Be careful about the alcohol content you consume during Christmas parties. Your focus should be to burn the calories and not to gain them.
Conclusion
Maintain some restrictions, either for the delicious food or the energetic beverages at Christmas. The above tips will definitely help you achieve the target of weight loss even during the adventures of the festivals.