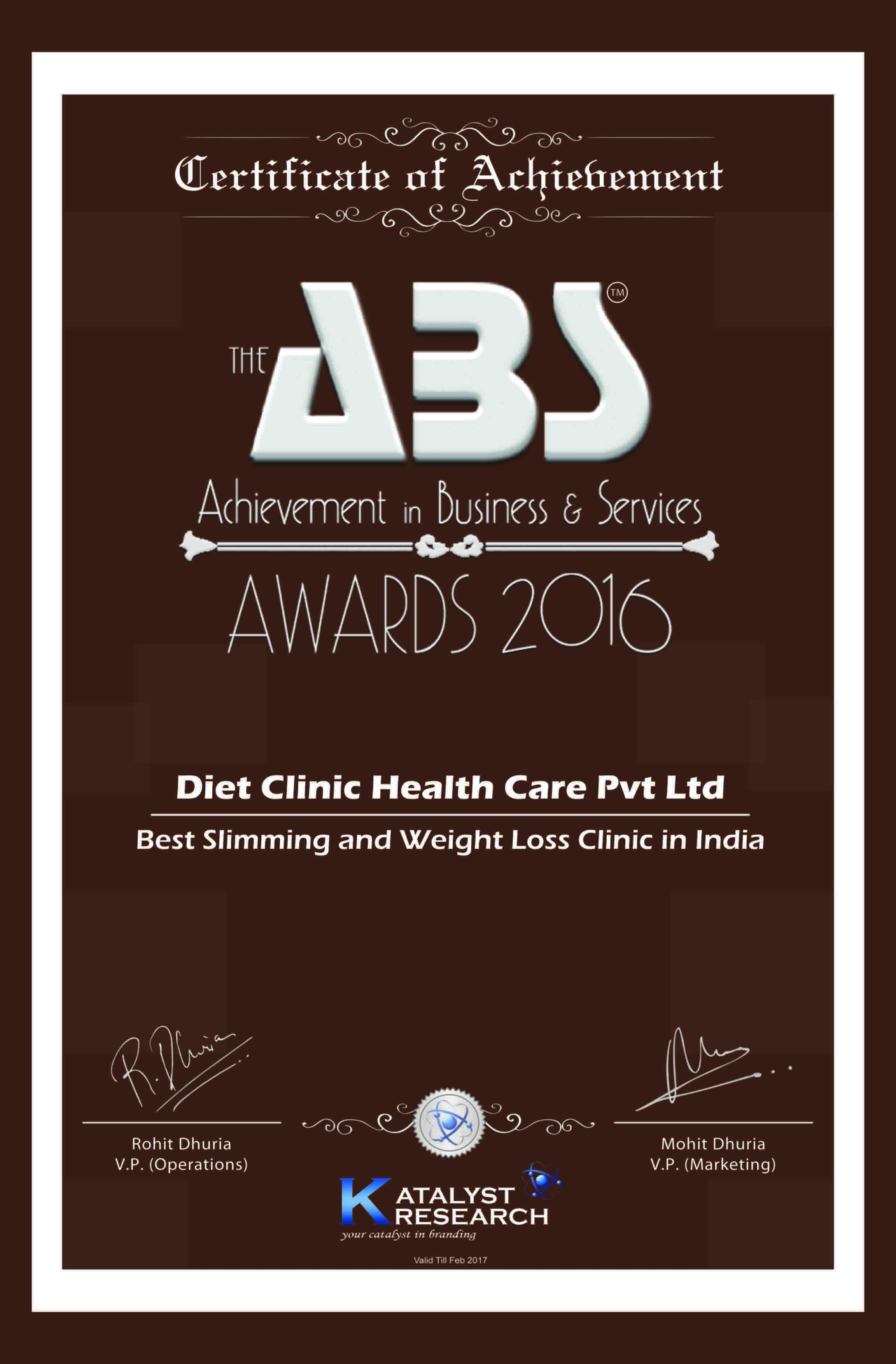 ABS Award Diet Clinic Health Care
The ABS Awards is an innovative concept initiated and envisaged by Katalyst Research, a leading Indian Market Research & Advisory firm, to accolade the brands and individuals for their Achievements in Business and Services domains.
These awards are targeted to provide these brands and individuals with a platform to showcase their products and services and exhibit them to new business and media opportunities.
Diet Clinic Health Care Pvt.Ltd.has has been awarded "Best health care in India" at the ABS Awards, 2016 for our outstanding contribution in the field of diets and nutrition. We have been successfully running Diet Clinic since last 11 years with dedication and passion to help thousands of people achieve their health goals and weight loss targets.
We have also won the "Best Slimming and Weight Loss Clinic in India" award at this award ceremony. Diet Clinic now has 24 clinics all over North India and our team of qualified dieticians gives diet plans at our clinics and telephonic/online diets to those clients who cannot visit our clinics.
We are aimed and focused at imparting the best diet plans to our clients according to their lifestyle and food habits. There is no medicine, no starvation and no heavy exercises to lose weight. Losing weight at Diet Clinic is a lifetime experience for our clients as we have huge number of referred clients from our previous satisfied clients.