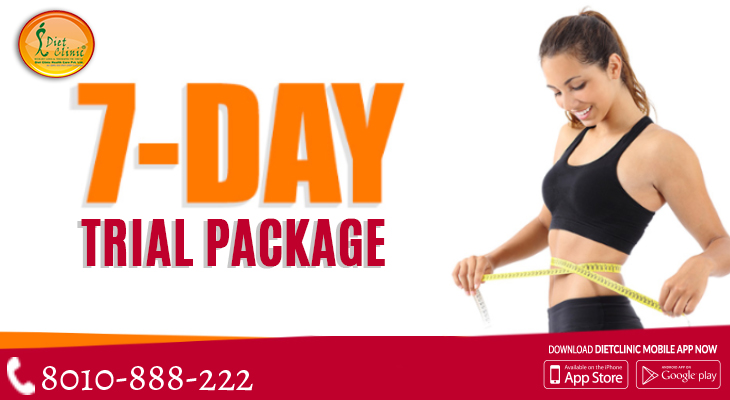 7 day diet plan for weight loss
Alongside our weight loss packages, we are also providing one time consultation for the people who are facing a paucity of time with weight management issues and think that they can manage their weight themselves. You can take one time consultation from our chief dietician Sheela Seharawat with a prior appointment. In this one time consultation we provide a general diet chart to the clients which consists of various Do's & Don'ts.
After a filling of the registration form, we discuss about the general specifications like medical history or condition, lifestyle related habits and regular schedules, eating habits and likes and dislikes etc. After a proper analysis of these daily life factors we provide general diets to the client. General diets include health and food nutrition related information that helps in maintaining an average weight. We provide certain health tips which if followed are very helpful in weight loss and healthy living.
We have observed that after a proper follow up of one time consultation, the client learns healthy living, wellness attitude and becomes familiar to healthy diets and healthy habits. Those who have already taken one time consultation from us, finds easier to follow our regular diet plans.
What is GM Diet and why it's important?
Each Year, overweight problems, is increasing for each age group people in India. Many of them seek to reduce their weight quickly and start to follow a diet plan without knowing the actual benefits and results. Each youth health is our priority. So we start a beneficiary weight loss plan to lose weight within 7 days.
Simply we add high protein, low fat in a person diet to help to maintain their overall health.
How does GM diet helps reducing weight in 7 days?
GM diet is well known to lose weight up to 6-7 kg in just a week.
GM diet is helpful in:
Detoxification
Digestion improvement
Burning extra calorie to lose weight
Reducing flab around tummy and waist
Functioning a body well naturally and improves metabolism