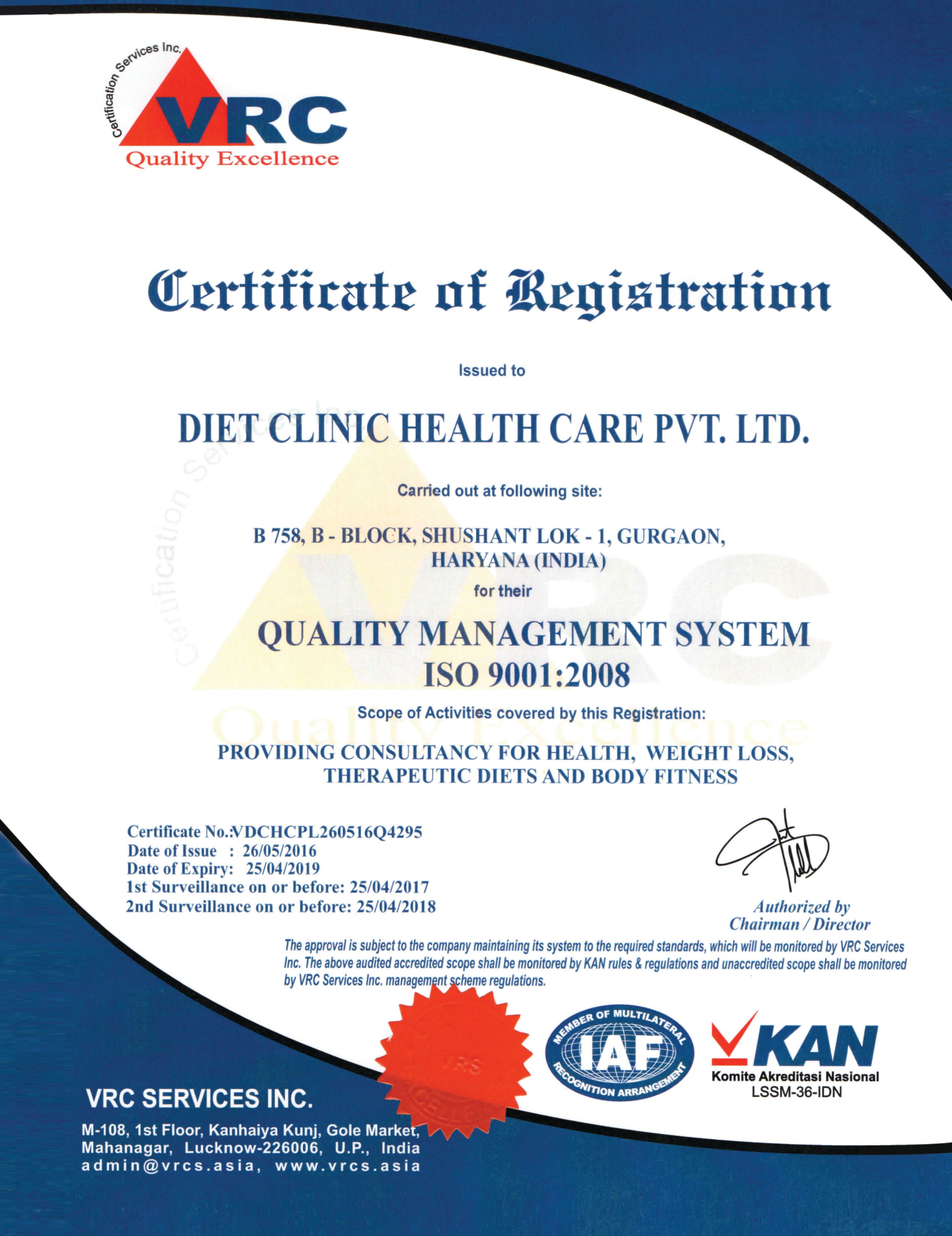 VRC Quality Excellence
National Accreditation body of Indonesia or Komite Akreditasi Nasional (KAN) has accredited VRC Services Inc. for quality management system (ISO 9001:2008).
The prestigious body provides verification, audit and certification, and training modules designs to bolster the image of the organization and its business, for which it is certifying accreditation.
The institution has full time staff, a group of trained auditors and technical experts of every sector, who are capable to provide personalized world class services to its clients. Diet Clinic feels proud to be a coveted client of this recognized institution.
VRC quality excellence has issued certificate of registration to DIET CLINIC PVT. LTD. carried out at our site B -758, B – Block, Sushant Lok – 1, Gurgaon, Haryana (India) for our quality management system ISO 9001 :2008. Scope of Activities covered under this certification is : Providing consultancy for health, weight loss, Therapeutic diets and body fitness.
Diet Clinic has received several accolades due to its priority based professional services in the field of weight loss. We have a sound clientage and we are working passionately for last 11 years with 24 Diet Clinic centers all over India.
Our chief mentor dietician Sheela Sehrawat is a certified dietician, registered with IDA and earned a huge fame because of her prepared unique diet plans, which are customized as per the personal specifications of the clients for best results. We are working hard to achieve our goal "Let your diets work for you".