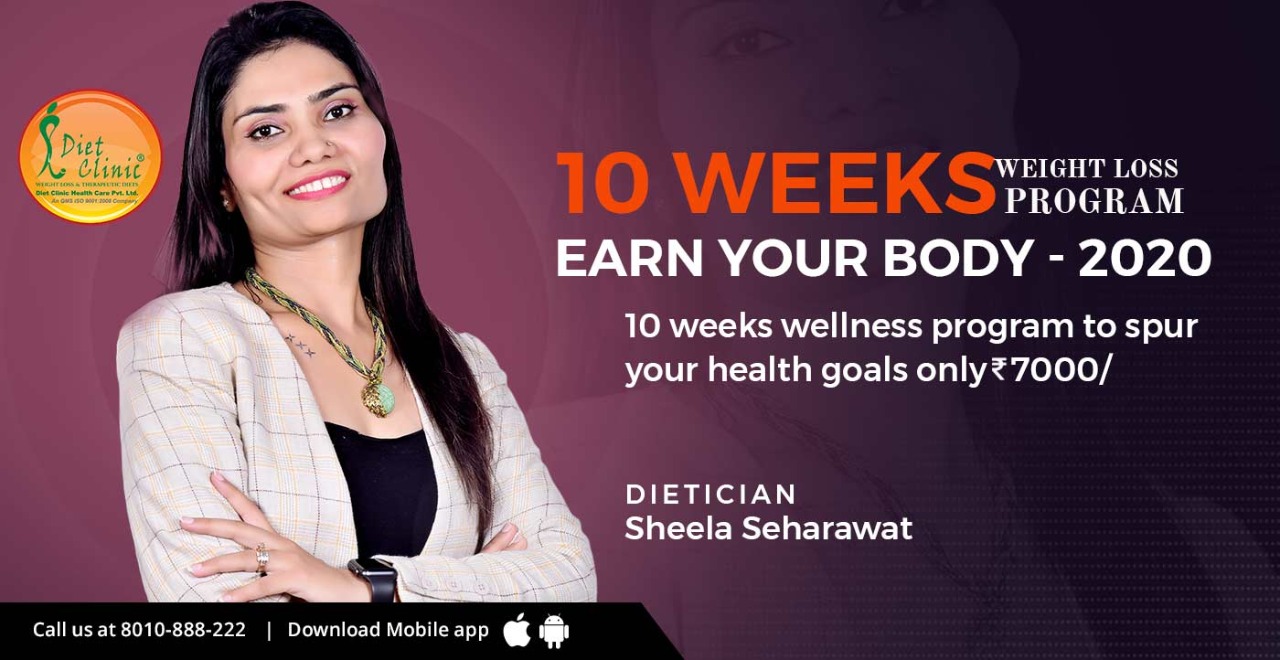 10 Weeks Weight Loss Program
Want to stay committed to your New Year's resolution and be in the prime of your health?
You earn your body this 2020!!
No dreams can become reality through MAGIC; it takes DEDICATION, DETERMINATION and COMMITMENT.
The DIET CLINIC's 2020 "Earn Your Body" program is a wellness challenge planned for 8 weeks to spur your wellness and health targets. The program involves less of TALKING, PLANNING and IGNORANCE and more of LISTENING, DOING and UNDERSTANDING with CONFIDENCE. It focuses on your mindset, personalized nutritional plan and fun filled engagement that has been facilitated by acclaimed and awarded nutritionist and women's health specialist – Sheela Seharawat herself.
She says: "If you are confident you will achieve it, and if you are consistent you will keep it"!!
A NEW YEAR, A NEW LIFE, A NEW YOU!
Enroll today, and get a chance to avail early bird offer – 10 weeks program at the price of 8 weeks at INR 7000 only.
Message or call us at: +91 8010-888-222 or click the link given to participate: www.dietclinic.in
Motivation is what gets you started, and habit is what keeps you going….
Live life to the fullest, because it happens only ONCE!!!
JOIN Diet Clinic download app now