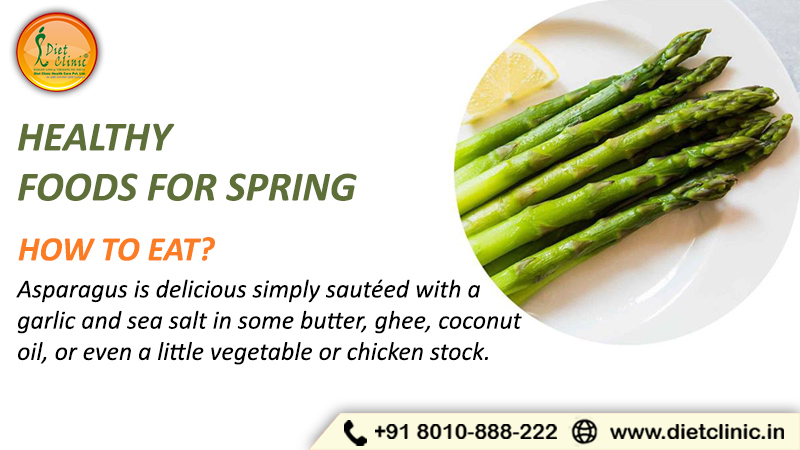 HEALTHY FOODS FOR SPRING
Abundant in vitamin K as well as copper, selenium, B vitamins and many other important nutrients.
HOW TO EAT?
Asparagus is delicious simply sautéed with a garlic and sea salt in some butter, ghee, coconut oil, or even a little vegetable or chicken stock.
Every season has its own set of seasonal foods that are extremely healthy.
We at Diet Clinic bring to you some foods that are extremely healthy for the spring season. Check out their nutritional benefits and how you to eat them.