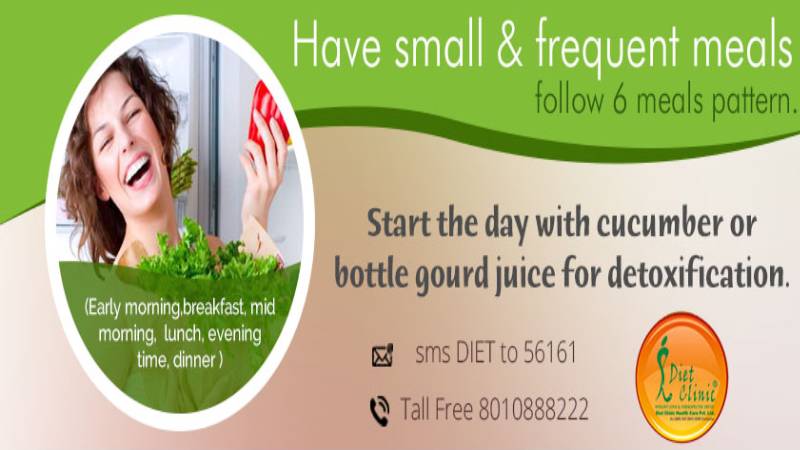 Start the day with cucumber or bottle gourd juice for detoxification.
Choose Diet Clinic to lose weight and get back the shape naturally; grab your diet plan now.
A detox diet plan is a diet designed to help the body cleanse itself of accumulated toxins and pollutants. The detox diet plan will give you a head start on cleansing and make it easier for you to lose weight and flatten your belly.
Our bodies have their own way to detoxify that happen though our urinary, dermal, lymphatic, gastrointestinal and respiratory systems. A detox diet plan will help you to clean all the toxins in your body.