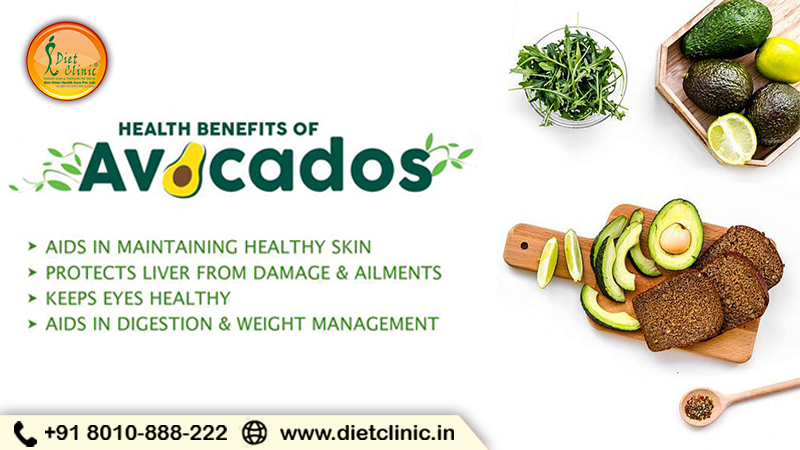 Avocado is super healthy food and can help you get rid of many health issues!
1-AIDS IN MAINTAINING
2-HEALTHY SKIN PROTECTS
3-LIVER FROM DAMAGE & AILMENTS
4-KEEPS EYES HEALTHY
5-AIDS IN DIGESTION & WEIGHT MANAGEMENT.
For more diet and health, tips get in touch with our expert nutritionists at Diet Clinic.