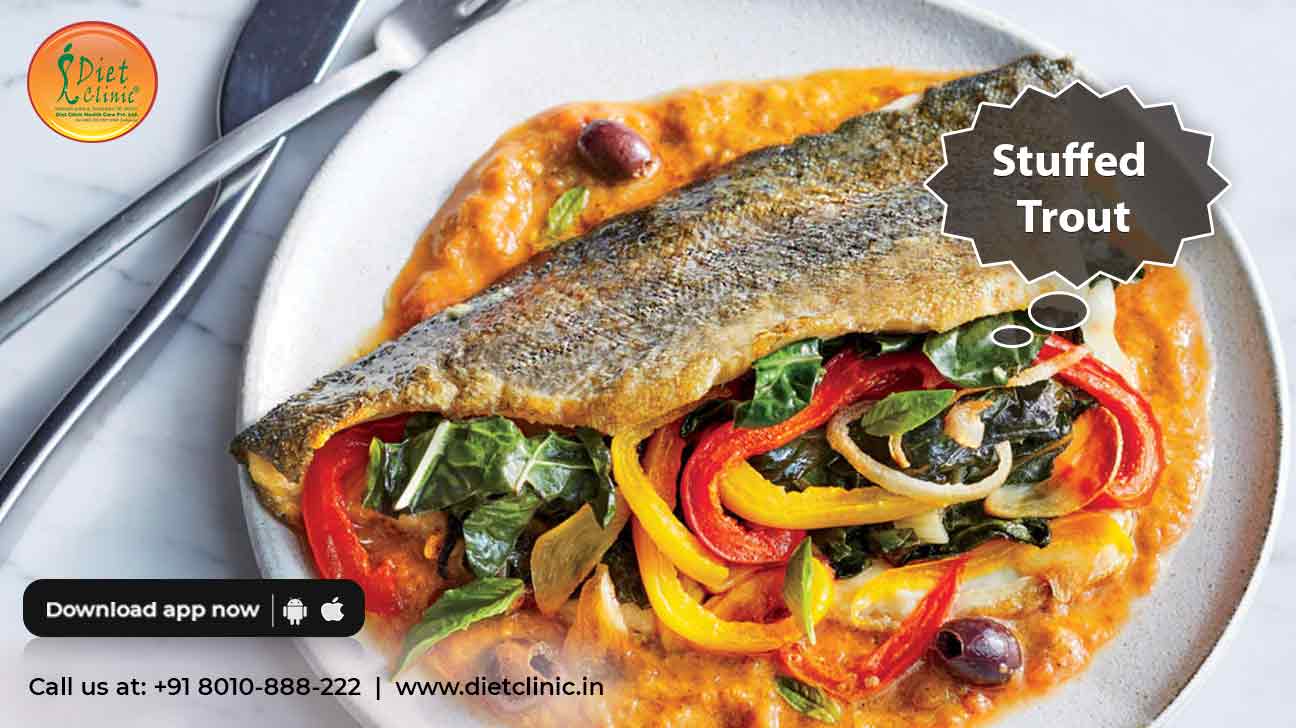 Ingredients

• 500kg trout fillet, boneless & skinless cut into 4-oz portions
• 1 cup brown basmati rice, cooked with lemon
• 1 stalks celery, julienne
• ½ cup figs, diced
• 1 apple, peeled & diced
• 1 pear, peeled & diced
• ½ head fennel, julienne
• ½ cup white wine
• 2 tablespoon fish stock
• ½ cup garlic, chopped
• 2 tablespoons fresh thyme, picked & chopped
• 1 teaspoon low sodium soy sauce
• &fr cup leeks, chopped
• 1 teaspoon black peppercorns, ground
• 2 tablespoons fresh tarragon, picked & chopped
• 1 tablespoon Italian Parsley, picked & chopped

Methods/steps-
• Sweat fennel, leeks, celery, garlic, thyme, white wine, fish stock, and soy sauce until vegetables are soft.
• Add rice & pepper; bring to a full heat.
• Remove from heat & cool.
• Add tarragon & parsley.
• Mix well.
• Stuff into trout & chill for 1 hour to set.
• Put into a baking dish with half cup water on the bottom and cover with foil.
• Bake at 350 degrees for 10 minutes.
• Uncover and raise temperature to 450 to get a little crust.