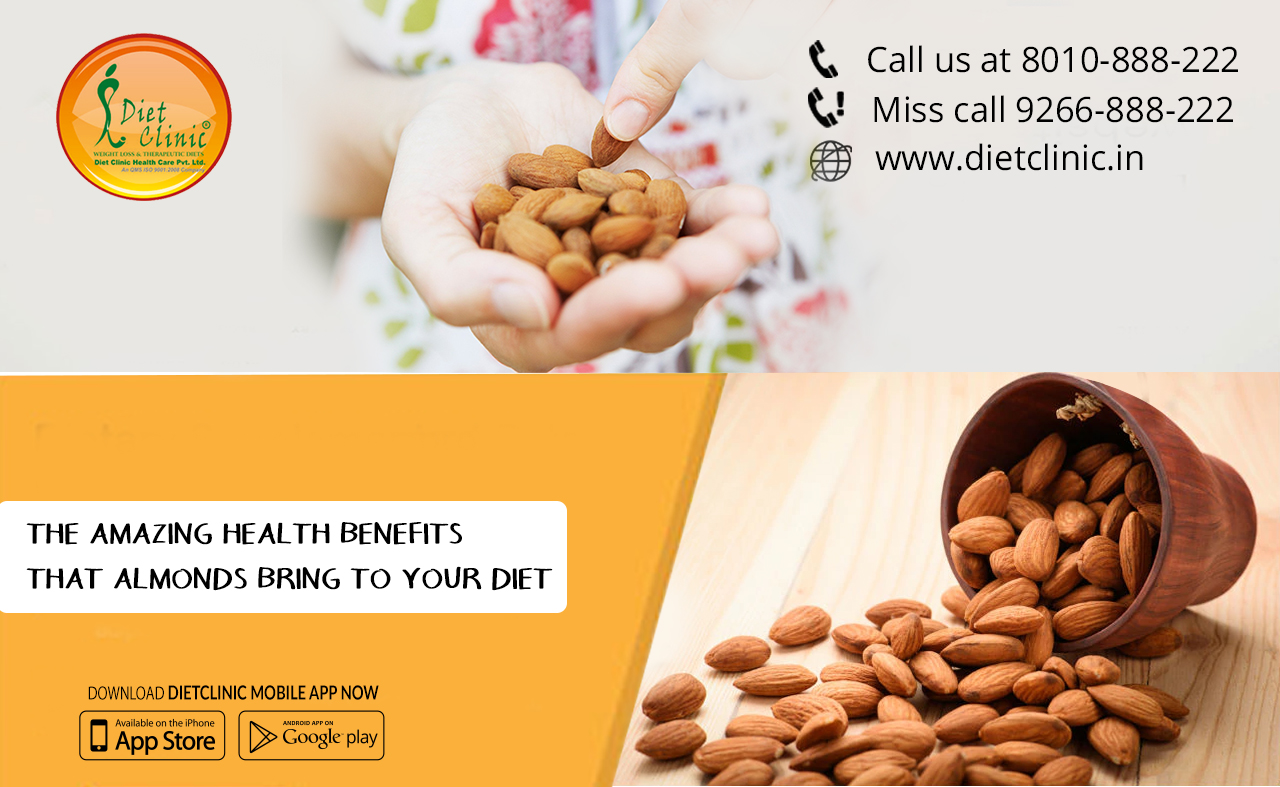 The fats in almonds are Omega 9, the same as that found in olive oil, explains Dietician Sheela Seharawat founder of Diet Clinic.

Almonds are also high in fiber (4 g per 28 g serving), which promote intestinal transit. Good news for vegetarians and vegans is that almonds contain a lot of protein (6 grams per serving). This contribution is interesting, provided that it is supplemented with pulses and cereals to ensure a complete protein intake.

Among the many nutrients of the almond, there are also interesting quantities of - Magnesium (natural anti-stress) and Calcium (which intervenes in the mineralization of the bones) according to nutritionists at Weight Loss Clinic.