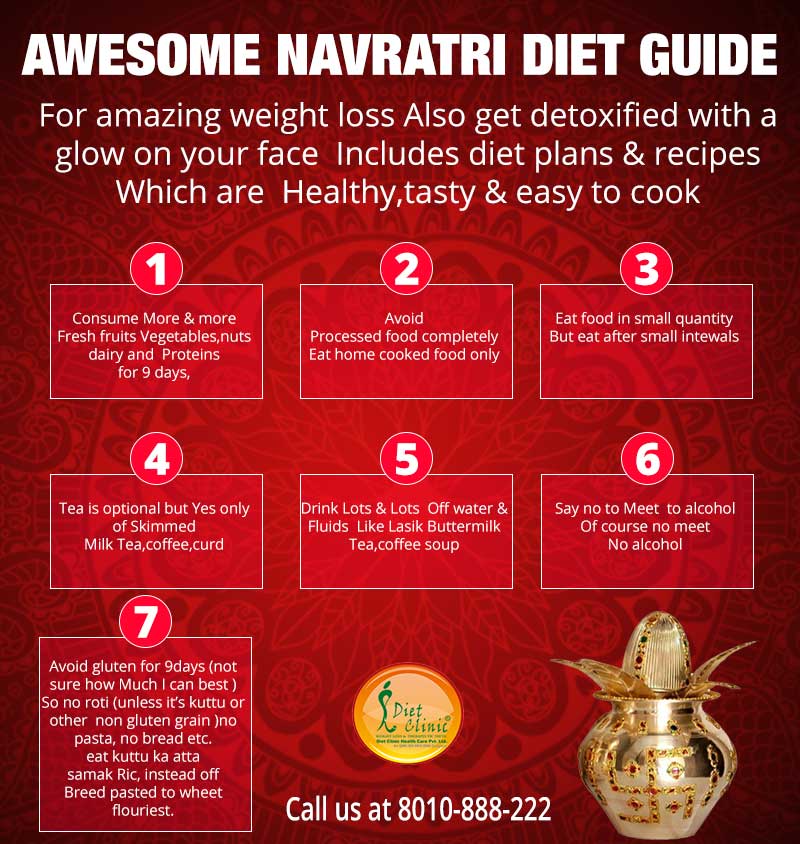 Navratras, one of the four and one of the two most celebrated navratras in the Hindu
culture is devoted to goddess Durga and her various forms which symbolizes supreme power.
The significance and importance of this Hindu festival, navratras lies in the fact that how
people devote all these night days leaving all their comfort and likings to please the goddess
and take her blessings. The seventh day of the navratra is dedicated to Goddess Kaalratri, a
four-armed deity who rides a donkey. She is the fierce form of Durga, who bestows her true
devotees' protection from evil-powers and spirits.
The entire nine days of navratras is all about prayers, maintain vrat and observing fasting
with lots and lots of devotion. During the Navratras, most people observe fasts and also give
up non-vegetarian foods, including onion and garlic. At Diet Clinic, founder and acclaimed
dietician Sheela Seharawat explains the science and health benefits of the ritual of fast and
sacrificing certain foods during the nine days:
- Fasting is as a way to detoxify the body and also lose weight, provided you have only
fruits, vegetables, low-fat yogurt, milk, milk products, and unsweetened beverages.
- A real detoxification process involves drinking a lot of liquids, eating light food that
is easily digestible, eating frequently, sipping herbal teas and coconut water and doing
a few breathing exercises.
- It is wise to add proteins to the Navratra diet as most of the food allowed during the
fasting ritual is high in carbs and low on proteins, like low-fat yogurt/milk, nuts, and
seeds.
- Ease your digestive system by eating fruits, drinking lassi, lemon water and using
sendha namak (salt). It also prevents constipation and dehydration.
- Drinking lots of fluids helps to flush out the toxins and rejuvenate. It also helps
restore the electrolyte imbalance which occurs due to summer and heat stroke.