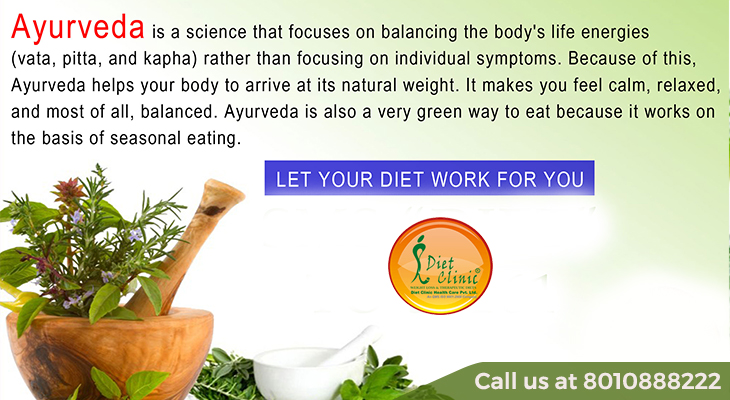 Ayurveda has been a key component in maintaining perfect health and for us Indians, it is a blessing that has been helping us stay young, fit and happy for centuries. No matter, what you want from Ayurveda, youthfulness, sharp memory or overall better health, you are going to get this all, it is just that you need to go in for a personalized Ayurveda diet. This diet is going to work on all those trouble areas and would ensure that you end up being fit as a fiddle and that too without making your body go through anything hard and harsh.

One of the most interesting benefits of going in for an Ayurveda is that you will be able to eat all that is required by the body and that too without worrying about acidity or indigestion. For all those who want to improve their metabolic system and are looking for a healthier progeny, this is the diet that will be of great help. Another impressive reason to consider Ayurveda based diet is that with this all those desires of having a fairer looking skin, the slow-paced aging process, better immunity, and weight loss can be fulfilled in a healthy way.

It is to be known that before going in for a personalized Ayurveda diet, it gets imperative to go through complete examination and some counseling. If the dietician feels that this diet would help you improve your health, then it is your duty to make sure that you eat and drink only what is prescribed. The dietician would suggest you go in for natural fruits, veggies, and juices and you need to make sure that you do not cheat yourself for candy or ice cream as this is going to push back the results.

Once your examination process is over, you will be advised to take in ayurvedic products or even medicines or supplements if the dietician feels that there is something wrong or your body just needs to flush out those toxins. For all those who want to go in for Ayurveda based diets need to know that going in for these without any analysis or examination would prove futile, it is to be known that there are many ayurvedic ingredients that are not meant for you and this only an expert would tell.

Following Ayurveda's diet is not at all tough as you will not be deprived of anything; the dietician is going to make sure that your body gets all the required nutrients. For all those who want to bring in some comprehensive changes in what they eat and how they feel, this is the diet to consider.