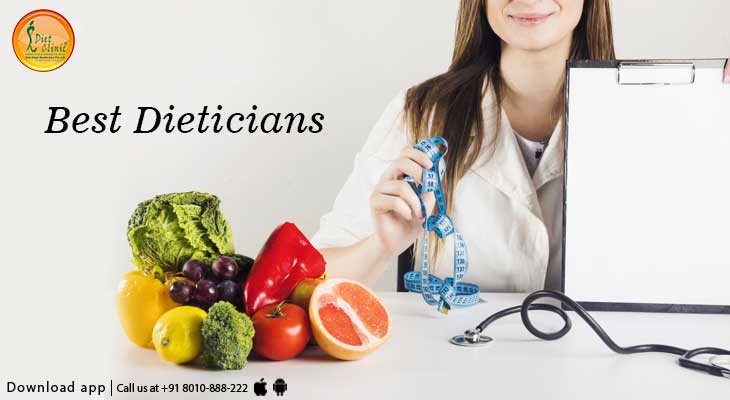 It always takes special interest and a special type of person to become a good dietician. Every individual –healthy, sick or normal, have requirements of a different health profile that demands different kind and types of foods in their diets. There is a world of dietary plans that one can explore and choose for themselves. Being a good dietician means that you are needed to be aware of all these aspects and angles of diets and people as one size does not fit all.
Based on needs, lifestyle, disease profiles, preferences and family history a dietician should be able to help people lead a healthy and happy life. The responsibility is immense – to make someone healthy and happy life long. The key point of being a dietician lies in the truth and ability to understand what foods will work in one's favor and what not. The best in the trade have empathy for the predicament that their clients are in. Apart from having a kind heart and good soul, the best dietician will be able to utilize and apply empathy in developing a strong relationship with their client. A good dietician is always able to transform this relation into success for its clients.
It is important that to be the best dietician, he or she needs to be passionate about health, food, and nutrition, exploring better and innovative ways to create a balanced life full of vigor, vitality, and happiness for others.
Qualities of best dieticians:
Apart from having the best technical expertise in food science and nutrition, the nest dieticians also need a lot of personal qualities to succeed. Amongst all other attributes that they should possess, some unique and diverse ones are – effective communication skills, concerns about client health, problem-solving abilities and excellent organizational skills.
The best dietician is a role model for others to follow. He or she should possess a few of the must-have skills that make him or her the best in his or her profession. Let's know them so that the next time you decide to visit a dietician, you know what to look for:
Must be a compassionate thinker: Apart from having the ability to think differently and out of the box, a good dietician should also be a compassionate thinker. In our country, a dietician is still by large never a choice of our own. They are either recommended or referred by doctors and hospitals. Very few approaches a dietician of their own. It is here compassionate thinking works as a great support in making others think the same way as you. This creates a better ground for a sound and strong relation with clients.
Should have a good ear: Listen to what others have to say, creates a great opportunity to connect into a bond. As said earlier that people generally approach a dietician when referred for some problems or diagnoses like diabetes and heart problems. Able to listen clearly able the dietician to understand the requirement and need at the first go. At the same time, people don't prefer persons who pass judgments without listening.
Should be flexible in nature: The most successful dietician and the most flexible in nature. In order to work with a diverse range of people and their characters, it is important to be flexible. Just as one diet does not fit all, no one mood does boot suits all. This flexibility in nature and character helps the best dieticians to work with a diverse range of people with different problems and issues.
Should have the qualities of a good communicator: As it is important to listen, it is important that he or she communicates with their clients. Different people have different sets of questions, doubts, apprehensions, and anguishes. A good dietician is always able to communicate in the right manner and get them clear of all their doubts and apprehensions. They should always be able to communicate the benefits of following a diet and the disadvantages of not following one.
Should have the ability to solve problems: There could be a plethora of problems like not following what recommended or maybe not getting the right amount of support back in terms of clients. In such a case the best dieticians always work on ways to solve the problems and get the client to get back and stay in track. He or she should act as a savior for people and solve their health and fitness problems with ease.
Being the best dietician is not an easy task. Years of expertise and experience are must along with certain traits in character and profession also. Acclaimed and renowned dietician, Sheela Seharawat of Diet Clinic has created a niche for herself with years of dedication and hard work. Moreover, her passion for a healthy living gave her the wings to see beyond the clouds and help people with a healthier and happier life.