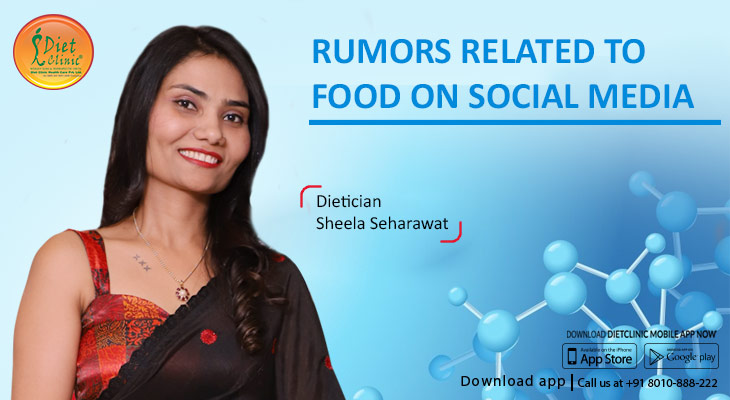 The Indian Government is taking all measures necessary to make sure that all foods and food products are safe in the Corona pandemic. The concerned authorities are working hard to update their web pages as needed and keep the common public updated on developments that may probably affect the safety of foods.
Is the situation that serious or is it just a panic? Let's find out.

The Coronavirus Outbreak Impact:
At such a time of crisis, the impacts have been huge, not only on the country's economy, but also on the food industry and food lovers as well, and, all because of the novel Coronavirus; COVID-19. It is being observed that the country's (even globally) meat industry segment has taken a huge hit on orders. Even many foods and beverage players are under the impression that the outbreak may affect their annual targets adversely. They see a deep impact of the virus shortly. The transport capacity is already facing the brunt of high shipping and freight charges. All retailers are keenly monitoring their supply chains just to fulfill their customer needs.
Various other food retailers, who have been dealing in self-stable food, seem to have hit the jackpot at this time of crisis. The news from the Indian wedding industry is that all trade operators, floral companies and artists, caterers and event companies have been facing the heat with huge losses in business.
The facts, fictions, and rumors

1. COVID-19: Coronavirus cannot nurture through and in food
Immediate measures must be adopted to create awareness amongst the masses. With the ongoing conversations on COVID-19, public health advisories are also coming thick and fast on the situation. As scary as the situation, what is more, harmful and dangerous are the rumors and misinterpretation related to it.
2. COVID-19: Rumors related to food on social media
There are numerous rumors related to food going viral over the social media platform worldwide and the same are creating more confusion and puzzles in the world of food science. However, these rumors are baseless and have no proof of the virus spreading through food. The reality is that there is no proof of any bugs being transmitted through food or food packaging in the past. Even the transmission of the COVID-19 is merely feeble through food and there should be very fewer concerns about the food supply chain getting infected.
The Food Safety Authority of Ireland has confirmed that the virus cannot nurture of flourish in foods – it needs a host like a human or animal to get produced and just by cooking foods for a minimum of 30 minutes at 60 degree Celsius is enough to kill SARS – Severe Acute Respiratory Syndrome, a similar virus-like COVID-19.
3. COVID-19: Routine personal hygiene practices are the key in food operations
It is certainly possible that affected or contaminated workers can transmit the virus to the food they tough via sneezing or coughing or through their contact with hands. However, this is very unlikely to happen if the operators if strict food hygiene practices are followed and this will lower all possibilities of contamination of any foodborne infections. Regular cleaning of the area and high standards of hygiene will ascertain the risk of any cross-contamination between uncooked, raw or ready-to-eat or even cooked foods in the service area or kitchen.

It is highly advisable that frozen foods must be eaten only after they have been cooed properly in the right manner. Food handlers should immediately notify their employer, stop cooking food and seek medical advice if they notice any warning signs of respiratory ailments. All food handlers who might have traveled to affected locals or may have come in contact with affected people should notify their firms and seek medical advice from experts.

4. COVID-19: How safe are frozen foods for consumption?
The World Health Organization of food safety measures has intimated that even in the affected geographical regions, meat and meat products are safe for consumption only if these foods are cooked with care, in a proper way and appropriately. Any ill animal that has died of illness should not be eaten.
A special committee formed by the FSSAI – Food Safety and Standards Authority of India, that is scrutinizing the risk with foods of COVID-19 in imported food products has confirmed that all foods, even from the highly affected nations are safe for human consumption.
5. COVID-19: FSSAI on the consumption of meat
The FSSAI has informed that any form of meat if it is appropriately cooked including poultry, is safe for mass consumption. The committee instructs to avoid eating uncooked or undercooked or raw meat products along with unprocessed food items. Here, food manufacturers have a major role to play in preventing all forms of foodborne diseases. They strictly need to evaluate any possibility of transmission of COVID-19.
6. COVID-19: Possible steps in certifying the safety of all food products
The Indian Government has a major role to play in it. It should take all measures possible to certify the safety of any food product. The concerning authorities should constantly keep updating their web pages and keep updating the public of any such development/s that may seriously affect the safety of their health-related with food. Necessary investigations should be underway to detect any outbreak and all possible ways the disease can be transmitted to humans.

We would like to once again stress the need to create awareness amongst the general public and channelize the correct information/s via the right medium. All possible ways must be crafted to avoid any chaos in the Indian food and beverage industry.