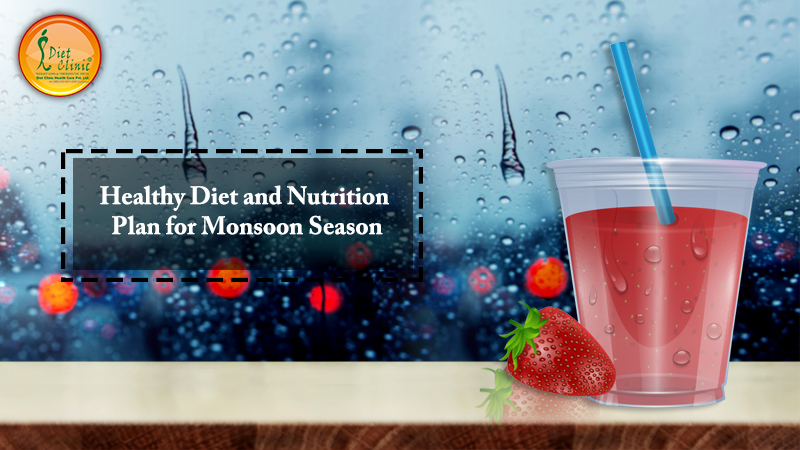 Are you into fitness? You must be having a diet which contains a lot of green leafy vegetables and fish. Well, do you know that green leafy vegetables and fishes are two things you should totally try to avoid during the monsoon season? As beautiful and relieving as monsoon might be, it is the season of infections and diseases. During this season the chances of you getting a food infection or food poisoning are the highest.
So what to do now that your best sources of fiber and protein are out of the weight loss food list?
Well, you don't need to worry, we are here to help you out!
Here is a sample gym diet chart for the monsoon season which includes a variety of Weight Loss Foods:
Breakfast: 1 bowl of vegetable poha or 2 slices of brown bread and one egg
Mid-morning: 1 seasonal fruit (apple/pear/pomegranate/banana)
Lunch: 1 bowl of steamed sprouts and vegetable salad, or 2 multigrain rotis with one bowl of vegetables or one bowl of dal or a little bit of boiled chicken.
Tea-time: Herbal tea and one bowl of boiled peanut chaat
Dinner: One bowl of dal, two multigrain rotis, a plate of vegetable salad.
You can include the following food items in your monsoon diet plan:
Seasonal fruits: Pomegranate, plums, litchi, etc. can be consumed during the rainy season. Fruits like mangoes and watermelons should be avoided.
Bitter vegetables: Vegetables like bitter gourd is really important to keep your system clean and therefore it's necessary to include it in your monsoon diet.
Curd: Replace milk with curd but consume only fresh curd.
Chicken: Replace the fish with chicken for the protein intake and to satisfy your non-veg cravings.
Warm herbal drinks: Replace your regular tea an coffee with herbal drinks like jasmine tea, green tea, etc.
Lots of boiled water: Hydration is the key irrespective of the season.
Follow the above closely to achieve your weight loss goals. However, do understand that to truly lose weight you need to follow a calorie deficit diet. You can use food trackers to make sure the monsoon diet you're following does not take you to a calorie surplus. If this happens you will end up gaining weight instead of losing weight. Measuring and tracking your meals is recommended for everyone who is starting their weight loss journey.
Know More : Best Dietician in Delhi || Best weight loss clinic in Delhi