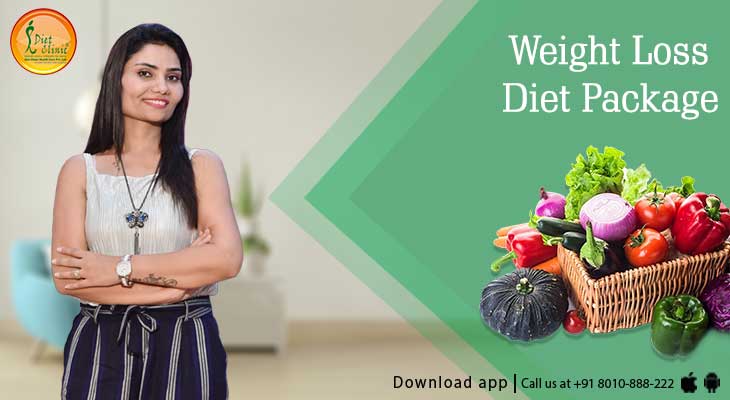 Weight loss packages are one of the most sought after things of recent times. This also brings a lot of options for weight loss aspirants in the market and over the internet, and all claiming to be the best amongst the rest. So, before you opt for a suitable Weight Loss Package for yourself, there are a few things that you must know and understand so that you get the maximum out of it.
First and foremost, you should know that a healthy weight loss is all about eating the right balance of healthy foods that the body needs. Starvation or skipping meals is not at all a healthy way of losing weight. The principle that works behind weight loss is calorie in against calorie out. To lose weight the body should burn more calories than what it consumes. Meaning out should be more than in.
Diet Clinic Weight Loss Diet Packages
Sheela Seharawat, founder member and mentor of Diet Clinic believes that embarking on a weight loss diet does not necessarily have to be suppressing or curbing the appetite, which drab diets do. On the contrary, she at Diet Clinic, we focus on changing the mindset and the approach towards food, thereby, establishing a continuous nutritional discipline. Some sacrifices are necessary for weight loss and achieve the desired results.
An effective diet package for weight loss combines healthy and effective balanced foods and exercises. There is no single diet or any thumb rule for the most effective diet for weight loss, but the focus should be on formulating a customized diet that one can stick to for long and should also consist of foods that apart from being healthy are tasty also. The solution should not only be good for the waistline, but also for the entire body including your heart line.

When you decide to go for a weight loss diet package, do make sure to give thought to the questions noted below:
Is the diet plan you have opted for, fit for you and your body?
Does the package plan efficient enough to make you drop weight without making you ill?
Do the package promise you quick weight loss or a gradual one?
Will you be able to change your lifestyle and make the adjustments that are needed to follow the diet package to successfully lose weight?
At Diet Clinic, Sheela Seharawat works out customized weight loss diet packages depending upon several factors like:
Your need
Present physical health conditions
Biological and genetic factors
Are you under any present treatment and medication?
Your food preferences (likes/dislikes)
Your present timing and daily routine

What is a good weight loss package all about?
In most of the cases, weight-loss diets focus on cutting calories by making either eat less or skip meals. Starving or skipping meals can make you lose some weight initially but in the long run, it disrupts the process of weight loss and poses serious dangers to your health. So, the plan is to change your attitude and outlook towards food and make it work for you to lose weight.
Eating healthy snacks: in order to make sure that your intake is lower as compared to the activity levels, the diet should include smart foods and concentrate on fat loss. One of the most effective ways of doing it is eating frequent smaller meals is contrary to having three larger meals in a day. Snacking healthy is the way forward for an effective and healthy weight loss.
Eating more of fruits, vegetables, and whole grains: the best weight loss diet propels eating fresh fruits and vegetables along with whole grains for better and healthier weight loss. Apart from being low in calories, these foods are high in nutrients and very good for the body. Fibers in whole grains keep you fuller for longer and avoid eating unnecessarily apart from being very low in calories and fats.

Always measure your intake: rather than starving, reducing the portion sizes is more advisable. It might take some of the joy away from you of enjoying food, but in the long run, it will surely get you adjusted to it.
There are a lot of weight loss diet packages available in the market, but the one that suits you and the one that works in your favor is the one that you should look for. Get expert advice on the same before starting any plan packages.