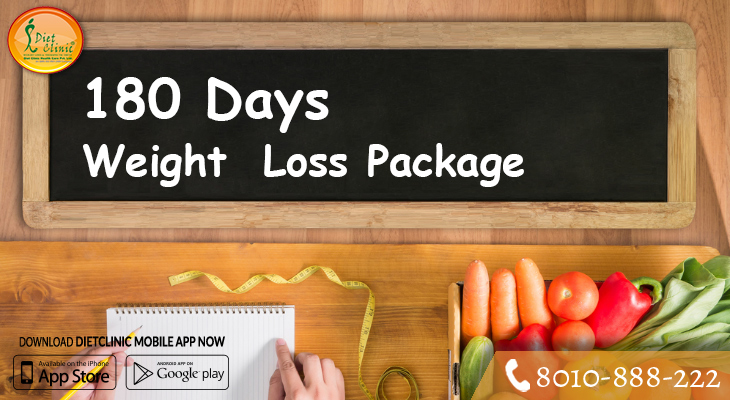 180 Days Weight Loss
Diet Clinic is offering affordable and convenient 180 days weight loss package for those who want to lose more than 10 kilos. Diets are homemade and weight loss is 100% natural. In the first and second month weight loss rate is fast while in later months weight depletes at a slower pace. Diets include all necessary food groups and essential health elements. In this 6 months period you learn about weight management and healthy eating habits. Call Diet Clinic for more information.
If you are interested in a natural and healthy weight loss then this package is best for you. Without any medication and exercise you can lose excess body fat and relieve your waist from extra fat burden.