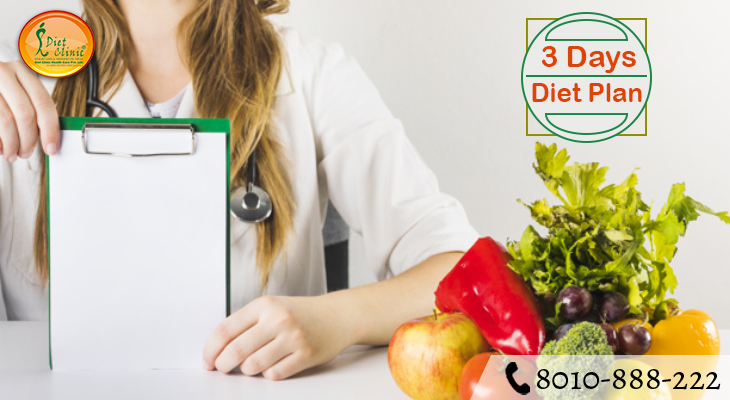 3 Days Diet Plan
Our 3 days diet plan is based on the principles of time technique of weight loss. There isn't any commitment or guarantee of a certain amount of weight loss, but it is certain that this is very effective in losing a couple of kilos due to the consumption of low quantum of calories.
It has been seen that people refrain from making long term weight-loss commitments. The Diet Clinic's 3 days diet plan teaches you to incorporate new and healthy eating habits into your regular and random daily life. It aids in making it easier for people to warm up to this lifestyle, even if it's just for a couple of days. For just a short amount of time, those who have become accustomed to eating just how they usually do can easily discover how and what foods will burn fat in their bodies. It is a day by day diet plan that will encourage and promote healthy lifestyle habits in you.
What does it include?