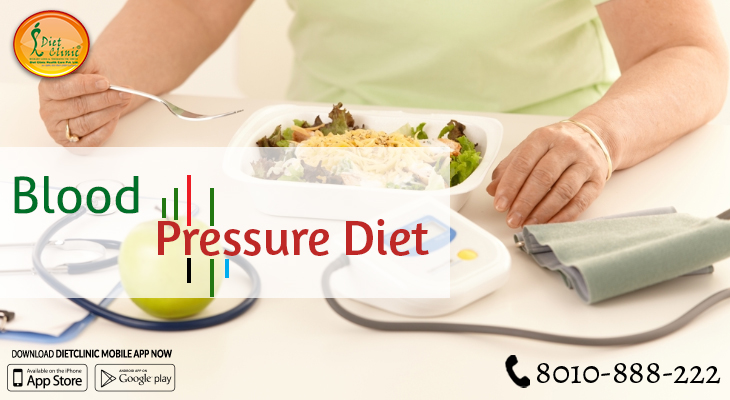 Blood Pressure Diets
ypertension (high blood pressure) is a common condition that can lead to serious complications if untreated. Making dietary changes and losing weight are effective treatments for reducing blood pressure. Other lifestyle changes that can help to reduce blood pressure include stopping smoking, reducing stress, reducing alcohol consumption, and exercising regularly. These changes are effective when used alone, but often have the greatest benefit when used together. Hypertension is known as the "silent killer" and is one of the most common diseases of the cardiovascular system.
It is defined as a condition of sustained elevated pressure in the arteries of 140/90 or higher.High blood pressure may sometimes be secondary to diseases of kidneys or endocrine glands like the ovaries, suprarenals or pituitary; this may respond to treatment of the cause. We don't ask you to make big changes in your diet all at once. We will work and make small changes, and don't give up.
As soon as those changes become habit, add a few more changes. You'll have more success as you do our Diets program which includes long-term and short-term goals as well as ideas for getting past barriers-things that might get in the way of changing your eating habits. Support from our Dieticians can go a long way toward helping you find success in changing your habits & lifestyle. Reduce your stress as much as possible. Practice healthy coping techniques, such as muscle relaxation and deep breathing. Getting plenty of sleep can help, too.
How It Works:
As soon as you book the package and fill our registration form at clinic or online, you will meet or get a call from a Dietician / Nutritionist. (Form will help us understanding your dietary, physical and medical activity, which you are required to fill). She will also ask you some basic questions about your lifestyle and discuss your medical history. However, this can also be done through telephonic conversation.
After analyzing your lifestyle, we will chalk out the diet plan (that suits you the best) and will give or send you 3-4 days plan, you are required to give us feedback on the plan and report the weight loss on your next visit or one day before by email, whatsapp, sms when your are getting diets online or telephonically
How long the treatment takes and What can you expect?
This is a 30day long program, wherein the diet plans are meticulously planned as per the client need so every plan is unique and fresh. At one time, we give 3-4 days diet plan and you can expect to lose 1/2 to 1 kilo per week based upon your metabolism. Every week, we plan the diet after consulting you and considering your feedback. Overall, you can expect to lose 3-5 kg and few inches in 30days time.
OUR USP: Unlike other diet programs,
1) We will be giving/ sending 3-4 days diet charts at a time.
2) We will be sending healthy and easy to prepare recipes too. (You can get it from our diets cook book, or from our website).
3) There will be no crash diets.
4) Diet plans will be based upon your BMR.
5) Our dietician is available on phone / Whats App from 9 am -6 pm IST, Late hours on request or only for international clients.