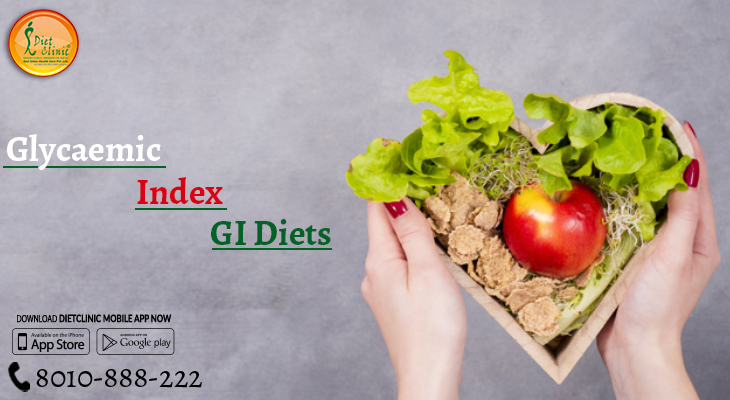 Glycaemic Index GI Diets
Glycaemic index (GI) diet is mainly used for people who suffer from diabetes. Glycemic index is used to measure how much certain food affects the glucose levels in blood after consumption.
The food can be divided into three groups based on how much they raise the glucose levels.
They are indexed on score range from 0-100:
High GI food with score 70 and higher, which are white rice, white bread, pretzels, white bagels, white baked potatoes, crackers, sugar-sweetened beverages
Medium GI food with score between 56-69. This group contains food such as bananas, grapes, spaghetti, ice cream, raisins, corn on the cob
Following the GI diet will not necessarily give you significant weight loss, but it will significantly reduce risks of heart disease and is also valuable in controlling blood sugar levels.
Eating food with lower GI index can help you reduce the amount of food you consume. The food with low GI index also make you feel less hungry as your body digests them slower than food with high GI index. This can also help you reduce your weight as you will eat less calories.
Our dietitians at diet clinic will help you to choose the right amount of food with low GI index and suggest the right diet plan as per your individual needs.
How It Works:
As soon as you book the package and fill our registration form at clinic or online, you will meet or get a call from a Dietician / Nutritionist. (Form will help us understanding your dietary, physical and medical activity, which you are required to fill). She will also ask you some basic questions about your lifestyle and discuss your medical history. However, this can also be done through telephonic conversation.
After analyzing your lifestyle, we will chalk out the diet plan (that suits you the best) and will give or send you 3-4 days plan, you are required to give us feedback on the plan and report the weight loss on your next visit or one day before by email, whatsapp, sms when your are getting diets online or telephonically
How long the treatment takes and What can you expect?
This is a 30day long program, wherein the diet plans are meticulously planned as per the client need so every plan is unique and fresh. At one time, we give 3-4 days diet plan and you can expect to lose 1/2 to 1 kilo per week based upon your metabolism. Every week, we plan the diet after consulting you and considering your feedback. Overall, you can expect to lose 3-5 kg and few inches in 30days time.
OUR USP: Unlike other diet programs,
1) We will be giving/ sending 3-4 days diet charts at a time.
2) We will be sending healthy and easy to prepare recipes too. (You can get it from our diets cook book, or from our website).
3) There will be no crash diets.
4) Diet plans will be based upon your BMR.
5) Our dietician is available on phone / Whats App from 9 am -6 pm IST, Late hours on request or only for international clients.