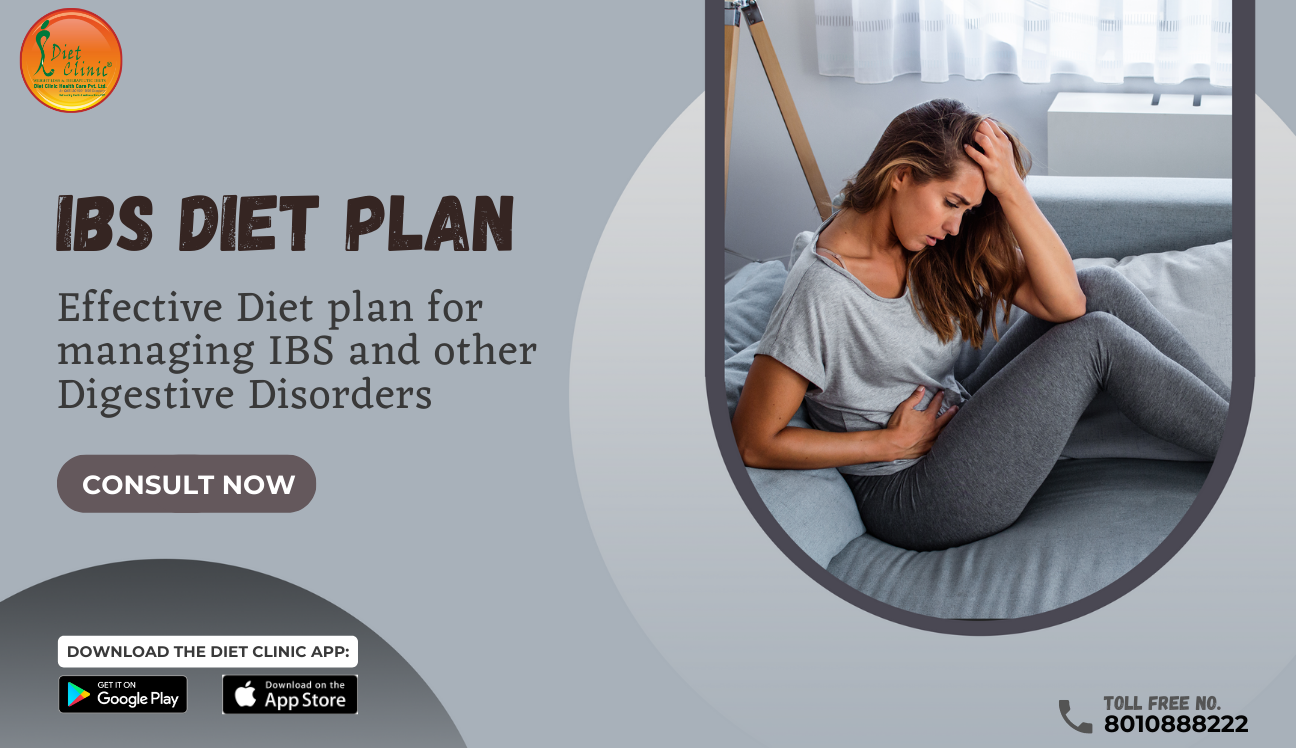 Ibs Diets Packages
IBS is a digestion related disorder which causes pain, diarrhea, constipation and other colon related problems. Heavy meals have to be avoided and slowly cooked carbs rich food is good for this medical condition. Take plenty of water for refueling of essential body minerals and elements for proper functioning of digestive system. Diet plan suggested by Diet Clinic contains a plenty of fruits and vegetables which are good for clearing the digestive tract. Contact Diet Clinic for getting more information about diets, health and wellness.
Irritable bowel syndrome (IBS) is one of the big issues of this modern life. Researches are going on but it is not clear why it happens. But it is for sure that if your bowel is not moving properly then your body will always feel disturbed and your brain will also not work properly.
IBS patients always feel that they are in need of their bowel movement, suffer from gas, abdominal pain, loose stools, frequent stools, nausea and a feeling as they have not emptied their bowel completely.
There is an estimate that nearly 25 – 45 million people are affected by IBS just in USA. It is not wrong to say that nearly 40% of people have mild IBS, 35% moderate IBS, and 25% severe IBS. There are many people who don't recognize IBS symptoms however it is the most common disorder seen by physicians.
This complication is widely seen in female as nearly 60-65% sufferers in USA are women and nearly 35 – 40% of men who are reported to be suffering from IBS.
IBS symptoms are not very clear as it can vary from individual to individual and also it can change within the same person.
Diet and lifestyle management can be used as a treatment for irritable bowel syndrome (IBS). It is important to note which food is triggering good and bad responses in your body. It is important to record all food and drink consumed for one week as well as any symptoms experienced during that time. Try to record an approximate quantity eaten and the time of day.
Stress is also one of the chief reasons of this IBS. Stress management or a diet that can control the stress are very helpful. Relaxation, regular exercise, and a healthy balanced diet can help to improve. Go for one change at a time and make sure you give your bowels time to adjust to any changes you make.
It's not easy to find the right diet as many people with IBS find that eating prompts symptoms of abdominal pain, constipation, diarrhea (or, sometimes, alternating periods of constipation and diarrhea), and bloating. It is helpful to make changes in your diet to get better relief.
We at Diet Clinic can help you to find which foods are causing the symptoms of IBS. We will guide you in all aspects of the relationship between food and your digestive system. The type of foods we recommend solely depend on the symptoms being experienced. Everyone, however, should aim to eat a balanced diet. If constipation is a problem then it can be helpful to include plenty of fiber in the diet.