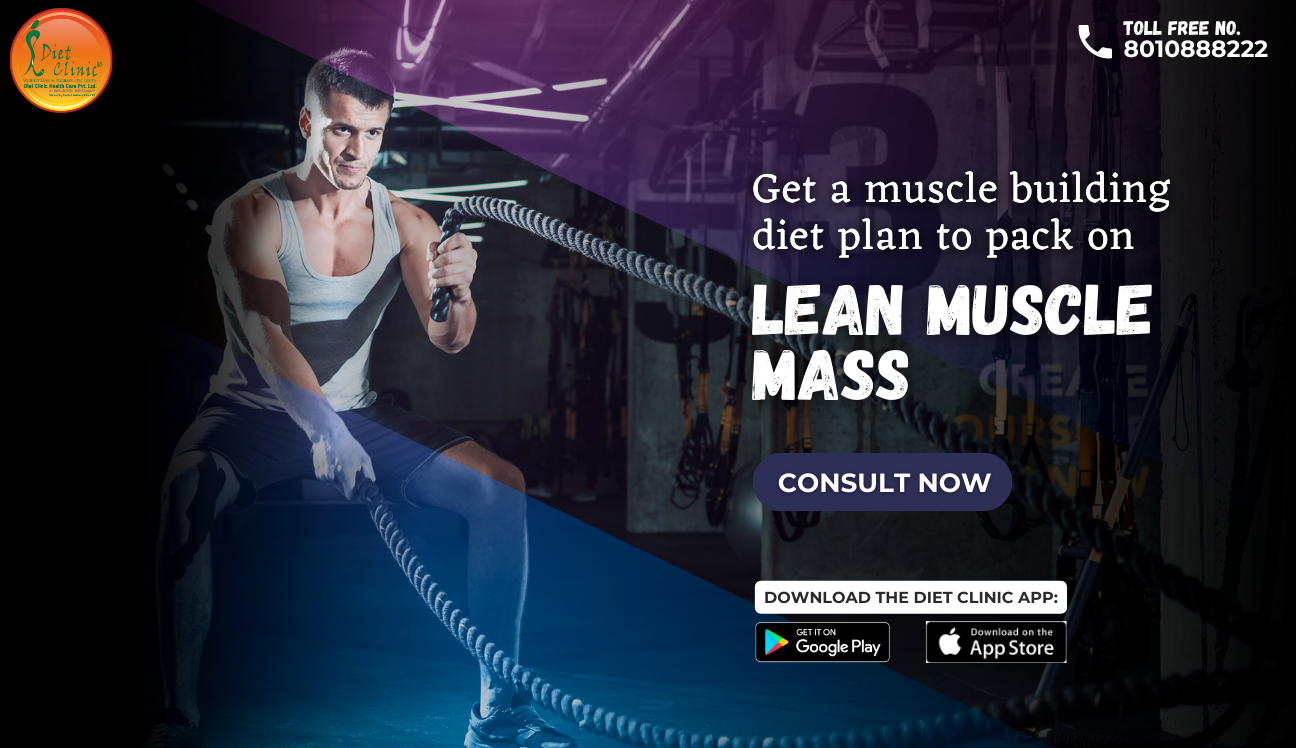 Muscle Gain Diet
People who are interested in body building must take a protein rich diet for proper development of their muscles. Along with heavy muscle training exercises, a proper and balanced diet is important for gaining muscles. Diet Clinic has prepared diet plan for those who are interested in professional body building and we customize the diets according to the personal requirements of the clients. Along with protein we are providing all the necessary food groups and ingredients in moderate and balanced proportions. Talk to our expert for getting more information about diets, health and fitness.
It is never easy to gain muscles. The more you increase the intake of calories in your diet the more fat has a chance to get deposited in your body so it is very important to exercise and eat proper diet. That can give you a proper body shape, muscles and built.
In order to have more muscles your intake should have a variety of proteins, veggies, fruits, carbs, and healthy fats. Eating protein helps building & maintaining muscle. But it also helps with fat loss: protein has higher thermic effect than carbs/fats.
Protein is the best way to get better body. As you start to eat well it becomes easier to gain muscles. Fruits & veggies contain vitamins & minerals that are really necessary for recovery from your workouts.
Carbohydrates help you to be full of energy at the gym. But fat intake is very crucial. It requires a lot of attention and here at Diet Clinic we tell you about your requirements as they also depend on your weight, height and goals.
Many people try to eat on their own and the results are not at all good. You need a lot of information regarding diet and your body. Most of the time people fail to get the right information due to their busy schedule or lack of information from where to begin.
It is important to have strong body to lose fats and gain muscle. Many of us focus mainly on gym but miss to focus on the right diet. Your body needs calories and nourishment to feed growing muscle mass and to adjust to varying amounts of activity.
You should eat at regular time intervals to maintain your energy level. It helps you to maintain a consistent routine. It is also important to keep the hydration level as it helps with better muscle recovery. So it is necessary to drink a lot of water too.
It is also essential to increase your calories intake together with the calories you burn each day. You must know your limits otherwise soon your body will be in the fat-storing process. So the key is to eat just enough to facilitate the muscle-gaining process but not so much that you'll add fat along with it.
Many bodybuilders do well with a macronutrient calorie breakdown of 40% complete complex carbs, 30% protein and 30% fats. It is good to keep these figures in mind as your body has a unique set of dietary responses. Others may find a different ratio works better for them.
Encourage yourself to ingest sufficient amount of high-quality protein along with enough complex carbs to fuel heavy and intense training sessions. If you don't provide the raw building materials, it's unrealistic to expect a positive outcome.
Diet clinic Muscle Gain Diets will start your progress. You can go into the gym religiously, your nutritional diets plan will support you there, and you will get larger. Get started on the Diet clinic Muscle Gain Diets plan for both men and women NOW!