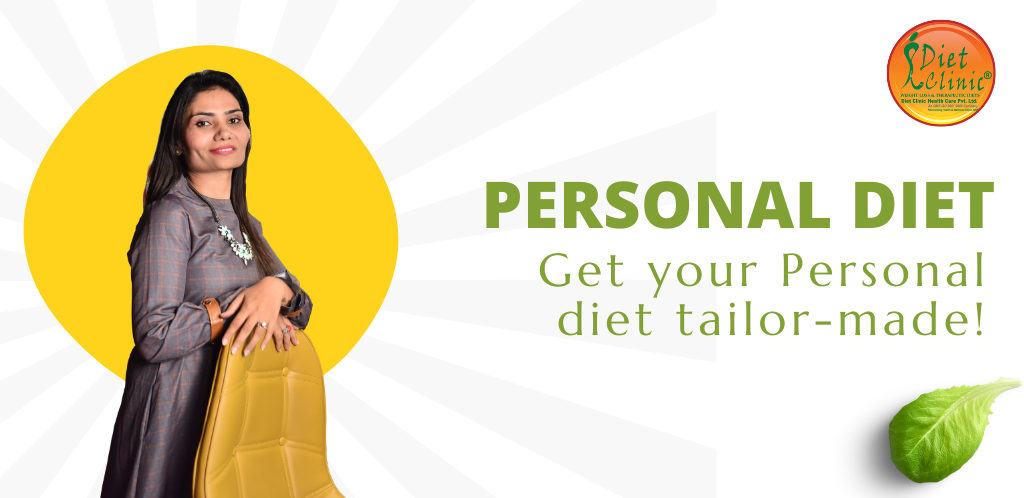 Personal Diets: Get your Personal diets tailored made….
Diets as per your own requiments
" "Just as no two individuals in this world are alike, no two individuals person "Diet Plans" can be the same. There are many factors which are to be taken into consideration while Tailoring or Customizing an Individual's Diet Plan. Our team of expert Dieticians and Nutritionists play the most crucial role in shaping and reshaping the life of an individual.""
Diet Clinic offers this unique facility to get yourself a totally customized and tailored Diet Plan as per your individual requirements and conditions. A simple to follow yet the most effective Diet Plan that caters to healthy and nutritious food while at the same time maintaining an individuals assessed calorie intake.
Our personal Tailored Plans put you in total control of your eating habits. You tell us about your favorite cuisines. The activities that you enjoy, any dietary restrictions, diseased conditions or ailments that you may have and we create, customize and tailor a Diet Plan just for you.
Start --- > Understand - > Implement --à Maintain
Start :
Start our diet program in a slow and steady way, keeping in mind the healthy you.
Understand
Integrate our concept, of healthy diet and nutrition pattern in your normal lifestyle.
Implement
Developed healthy lifestyle, eliminating bad eating habits and enjoying healthy eating style.
Maintain
Maintain and enjoy the new healthy lifestyle with good health, full of energy and happiness
"Let your Diet work for you " by dietician Sheela Seharawat
Download the Diet Clinic app-download diet clinic mobile app now
Android - http://bit.ly/dietclinic-andriod
iOS- http://bit.ly/dietcliniciosapp