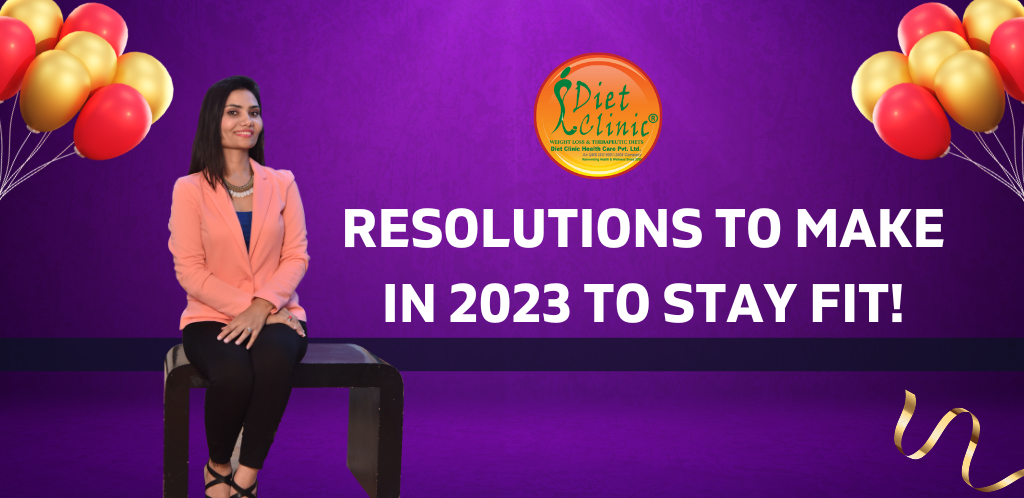 This time just Forget about detox or any extreme diet, or to giving up your favourite food in order to lose weight. Instead, this new year just follow our New Year, New You plan, to losing weight fast and which let you eat what's you love – and we mean, really eat it!
A special diet plan devised by Dietitian Sheela Seharawat, this diet plan guaranteed to help you lose up to a 5kg before new year – while still enjoying three meals and snacks each day.
Here at Diet clinic, we don't believe that losing weight and keeping it off means a life-long sentence of eating, Instead, as sheela say " Let your Diet work for you ", we recognise how important it is for your to have a diet plan which you can enjoy when you're losing weight. Of course, it's important to eat a diet that includes fewer fatty, sugary and salty foods, and more fruit, vegetables and starchy, fibre-rich foods – both to help us lose weight and stay healthy. But we also know that eating your favourite foods from time to time will helps to make losing weight more enjoyable so we don't feel deprived or that we're missing out any this we love to eat.
That's why this amazing new plan " new year New you " is designed to losing weight fast, still includes foods that most people love, whether it's chips, biscuits, chocolate, crisps, steak or the odd glass of wine, whiskey, vodka And it's this that makes our meal plan so different from many of the other 'detox' or 'deprivation' diets you typically see at the start of a new year.

Meanwhile, In our new year new you plan, you enjoy your favourite foods occasionally means you'll find it easier to stick to a healthy, balanced diet most of the time. And it's these new found good eating habits that will help you lose weight fast and keep it off.
So what are you waiting for? It's out with the old and in with the new – a new, slimmer, healthier you, forever!
To know more Download diet clinic mobile app now or call us at 8010888222, do visit www.dietclinic.in
Download the Diet Clinic app-download diet clinic mobile app now
Android - http://bit.ly/dietclinic-andriod
iOS- http://bit.ly/dietcliniciosapp